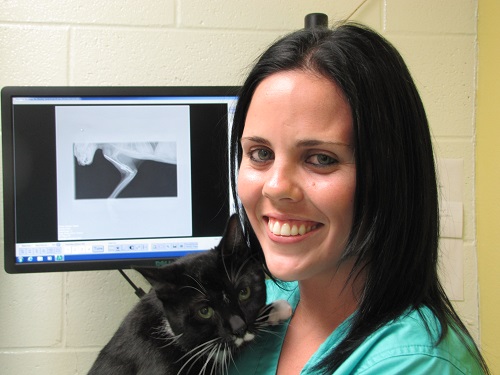 Sandy is a native of Florida and joined our team in 2006 as a veterinary technician. Sandy has always had a love for animals. She knew early in life that she wanted to be able to help animals since they help us so much. They enrich our lives with unconditional love.
Sandy enjoys assisting Dr. Pepper in surgery and taking radiographs. She runs laboratory diagnostics with our in-house lab. Sandy provides exceptional, compassionate care for your pets when they must stay with us.
Sandy has two dogs, Bailey and Bandit and two cats, Roxy and Kansas. Running and bike riding are her favorite past times. She is currently attending school to further education.